Post-Covid, please check with the venue before visiting
Want to add your own Event? Click here

Engine Shed @ London Museum of Water and Steam, Brentford
September 20 @ 1:00 pm

-

3:00 pm
Engine Shed is bringing its huge Tomy train sets to Kew – for autistic and ADHD children to build and play with.
About this Event
Engine Shed runs play sessions for autistic and ADHD children who love trains. They can enjoy their interest in a welcoming, safe and relaxing environment.
We are very pleased to be returning to the London Museum of Water & Steam. We will be running events on Sunday afternoons on the 1st and 3rd Sundays of each month.
Please note: due to COVID-19 restrictions, the following will apply:
Tickets for this event are limited and must be booked in advance.
All adults must comply with the government's current social-distancing and face-covering guidelines which relate to museums. Please check before your attend the event.
Children under 11 years old can wear face-coverings if they wish, but this is not a requirement.
Everyone will be asked to wash their hands and use hand santiser throughout the event.
You are asked NOT to attend if you or your child has any COVID-19 symptoms. A full refund will be given.
The museum will be closed to the public. The other museum galleries will be closed and there will be no shop or cafe facilities.
The Engine Shed's trains will be cleaned and quarantined between events, to ensure that virus contamination cannot occur.
Getting there: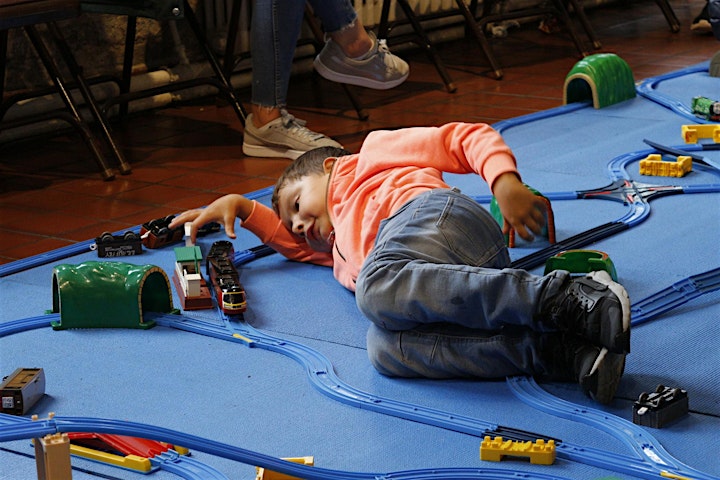 Related Events