Post-Covid, please check with the venue before visiting
Want to add your own Event? Click here

FULLY BOOKED Museums, My Way @ The Museum of English Rural Life, Reading
February 21 @ 10:00 am

-

2:00 pm
THEMED SESSIONS FOR NEURODIVERSE VISITORS OF ALL AGES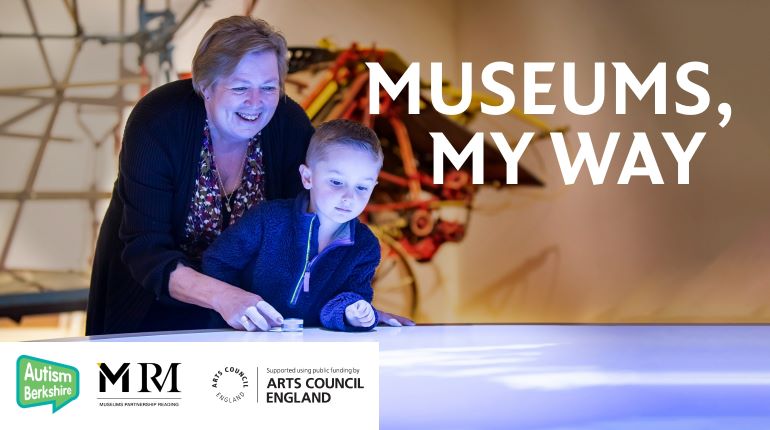 Reading Museum and The Museum of English Rural Life are excited to launch 'Museums, My Way' a new series of sessions for neurodiverse visitors of all ages, part of their Arts Council-funded programme, Museums Partnership Reading.
These sessions provide a safe environment to explore the museums at times when they are usually closed to the public or are less busy. There are facilitated activities on themes inspired by the museums' collections, and a quiet break-out space. Siblings, families, carers and friends are all welcome.
This session includes:
reduced volume of gallery interactive sounds
sensory backpacks and ear defenders
break out spaces
Themed facilitated hands on activity
Themed gallery trail
All activities are optional and you can visit at any point within the event times.
ADVANCE NOTICE:
The next session will take place at Reading Museum
Wednesday 23rd March 2022, 2-4 pm
Free. For details & to book visit readingmuseum.org.uk/whats-on
Related Events